Travel
Spiritual Golden Triangle Tour with Varanasi – LIH Travels
The Golden Triangle Tour with Varanasi will take you on tour to the three most important cities of Northern India, followed by a spiritual trip to Varanasi.
The Jaipur Delhi Agra tour with Varanasi will cover four major cities of India, and you will get a chance to witness four different cities in one single package. All the four cities in this Golden triangle India tour are distinct.
Moreover, it will offer a unique, exciting, and spiritual experience.
With India's golden triangle tour, you will learn about the history of India, get a chance to examine the Mughal, British, and Rajput's architecture. Additionally, you will be getting an opportunity to learn about India and these cities' past.
Usually, your golden triangle India tour begins at the National Capital, Delhi. Following that, you will be leaving for Jaipur, then Agra, and then Varanasi, the core of traditional and religious beliefs.
Including Varanasi on your visit, our nation's spiritual center will allow you to experience India's incredible diversity. Varanasi is a must-see for anybody interested in India's cultural richness, and one can admire the river Ganges here.
This trip will be a unique and great experience. India, a wonderful country, has an exciting past and a promising future. Visit four fascinating cities with this package. The Golden Triangle Tour Package by LIH offers you a fantastic opportunity to visit India's most famous heritage landmarks.
Features of Golden Triangle Tour with Varanasi
Explore Delhi, enjoy shopping and taste local cuisines
Discover Jaipur's top attractions.
Take a guided tour of Agra.
Indulge in Varanasi's heavenly joy.
Sunrise visit at the world-famous Taj Mahal
Varanasi tour includes a visit to the Mehrotra Silk Factory.
Taste "Paan" in Varanasi(betel leaves).
During your tour in Varanasi, try the local delicacies.
Tour Itinerary of Golden Triangle Tour
Day 1 – Reach Delhi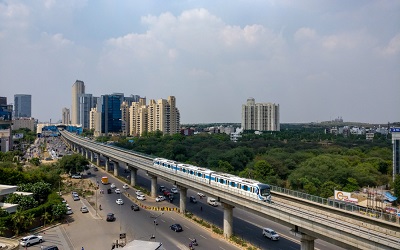 Your Golden Triangle Tour with Varanasi starts when you arrive at Delhi's famed airport. LIH travel's dedicated personnel will greet you in the airport terminal. Then proceed to the VIP parking area. Then you can travel to the hotel that the LIH team has booked for you.
On your arrival at the hotel, the team will greet you in traditional Indian style. Check in to your room and rest before we begin sightseeing in some local or nearby areas.
You will spend your night at the Delhi hotel.
Day 2 – Sightseeing in Delhi
Your second day of India's golden triangle tour with Varanasi will include Delhi Sightseeing. Following a delectable breakfast, you can proceed with the sightseeing process with a knowledgeable tour guide. Delhi has Old Delhi and New Delhi.
Moreover, Old Delhi is an excellent place to explore the spectacular Red Fort.
After that, you can go to the Jama Masjid, India's largest mosque. You can also take a tricycle ride around the streets of Chandni Chowk. In addition, the traditional mouth-watering foods of Delhi are worth trying. After lunchtime, you can continue on your journey towards New Delhi.
Additionally, there are places that are worth seeing in New Delhi. Afterward, dine at an Indian restaurant for a wholesome and delectable meal.
Conclude your day—hotel accommodation for the night.
Day 3 – Delhi to Jaipur
After your breakfast:
Move to Jaipur, your next destination in the Golden Triangle Tour with Varanasi. The LIH's representative will take you to the hotel and help with check-in.
Relax in your hotel.
During the evening, visit the famed Raj Mandir Cinema Hall and watch a movie.
Have your dinner at the hotel.
Have a night's sleep at the hotel.
Day 4 – Jaipur Sightseeing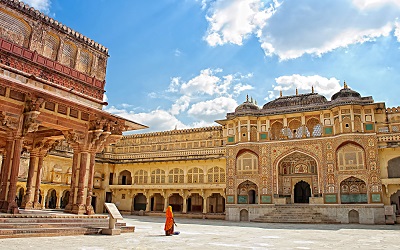 Start your day after your breakfast. The entire Jaipur sightseeing will begin on day four. A tour guide will guide you. So, visit Amber Fort, where you can enjoy Royal elephant rides.
You can enjoy your afternoon at the City Palace. Then you can explore the massive Hawa Mahal and then Jantar Mantar. You can choose the best Rajasthani Hotel to enjoy a traditional Rajasthani Meal.
Conclude your day by having your dinner and getting a night's peaceful sleep in the Rajasthan hotel.
Day 5 – Jaipur to Agra
Complete your breakfast and checkout of the hotel. On your journey to Agra, you can stop at Chand Baori and Fatehpur Sikri, which are both worth seeing. Now that you've arrived in Agra, you can check into your hotel, and the hotel staff will meet and greet you.
Also, the Kalakriti Show takes place in the evening, and you can witness that. After that, have your dinner. Night accommodation at the hotel.
Day 6 – Agra Sightseeing and Varanasi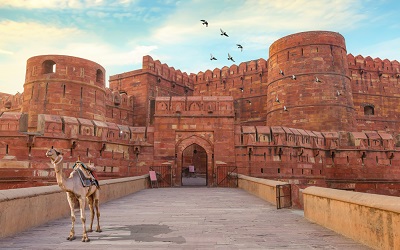 To witness the grace and beauty of Taj Mahal, wake up early in the morning. Our representative will help you visit the lovely love monument with a lovely appearance. Additionally, after your lunch, visit the Agra Fort. You may also visit the Pearl Mosque and the Itimad-ud-Daulah Tomb.
So, the next thing is to reach the Railway Station on time to catch your train to head to Varanasi. An overnight train ride will lead you to Varanasi.
Day 7 – Arrive at Varanasi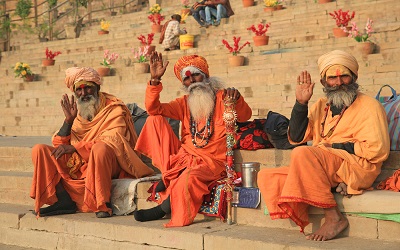 When you reach Varanasi the next morning, the LIH representatives will receive you. Check in to your hotel and relax. Varanasi is India's sacred city, known for its 'paan' and high-quality silk.
Additionally, it is a major pilgrimage destination for Hindus. Following lunchtime, pay a visit to the prestigious Banaras Hindu University and the Aurangzeb Mosque. You can observe the Aarti ritual at the Varanasi Ghats in the evening.
Day 8 – Varanasi to Delhi
You can take a boat trip on the Holy Ganges River in the morning hours, and people doing religious ceremonies can be seen there. You can then proceed to Sarnath after finishing your breakfast, and it's a 10-kilometer drive from Varanasi. So, after visiting the Museum, you can load your belongings and head to the station.
The team will lead you to board your train to New Delhi.
Day 9 – Arrival in Delhi
After arriving in Delhi, you will check in to your hotel and go for a last-moment shopping. After that, pack your belongings, relax, and get ready to board your flight to your country.
That is the end of your Golden Triangle Tour with Varanasi.
Conclusion
With the Golden triangle India tour package by LIH, we will take care of all your requirements and make your Golden Triangle Tour with Varanasi a memorable one.
So, book your package today with LIH.