Technology
Challenges related to HIPAA compliant video conferencing development 
Limitations to HIPAA compliant video platform development 
Digital communication has covered almost all aspects of different types of industries. Healthcare is one of them. It is strongly influenced by advanced digitalization and virtual communications. Patients and doctors can  easily connect over video conferences and patients can experience quick healthcare access. Thanks to HIPAA, doctors, patients, and other healthcare professionals can conduct secure interactions and protect all relevant data shared amongst them. However, there are some challenges related to HIPAA compliant video platform  that need to be taken care of. In this article, we are going to discuss all those challenges, the probable solutions and results. Please stay with us and read on.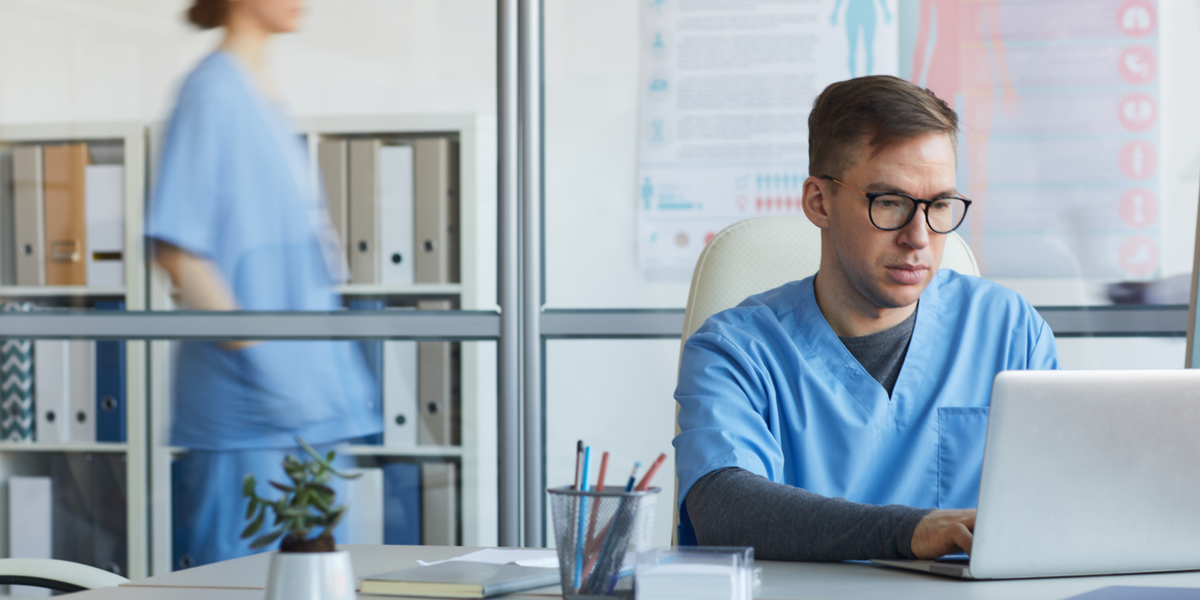 What is HIPAA? 
Before we delve into the details of anything, let us first understand the meaning of HIPAA and how it is important. HIPAA stands for Health Insurance Portability and Accountability Act.
If you fall into the category of covered entities including hospitals, clinics, pharmacies, people dealing in the health plan department, and other healthcare professionals need to follow the HIPAA act. 
There's one more category that needs to follow the HIPAA guidelines and that is the category of business associates like data storage and processing firms, medical transcription services, external auditors, and data transmission providers. 
So, if you're  a part of these categories, make sure that you conduct HIPAA compliant web conferencing over your platform. 
Some Common Challenges Related to HIPAA Compliant Video Apps Development 
Have you been planning to build a HIPAA video chat app? Well, it can sometimes prove to be a complicated process. Let's look closely at some of the challenges during the HIPAA compliant app development process.
The first challenge about which we can talk about is not being aware of how your application might be used. The purpose for everyone might be different. You need to carefully decide whether your app can be used for protected health information storage and transmission or not. Any loophole in the design process and you might end up committing a violation. 

Now, generally, medical video conferencing platforms choose WebRTC for themselves. With WebRTC, you can add real-time communication options to give yourself the best HIPAA compliant teleconferencing experience. However, there's one challenge that needs to be addresse. WebRTC is comparatively new for Safari 11. It needs to be modifie into a decent hipaa compliant video conferencing technology. You need to include the functionality for multi peer use cases. 
HIPAA secure video conferencing:
Now, your application might use media servers to manage your video traffic and allow features like group traffic. Hence, it becomes essential that these media servers are also HIPAA compliant. 

Another challenge that you need to take care of is complying with all the HIPAA security rules. For instance, the HIPAA Act has many important aspects including HIPAA Security Rule, HIPAA Enforcement Rule, and HIPAA Breach Notification Rule. Now, the security rule basically covers the compliance of digital health information while the enforcement rule covers how you can implement all the HIPAA rules accurately. So, when you develop your HIPAA secure video conferencing app, you need to take into account all these aspects. 

One more common HIPAA challenge that you might face is with regard to push notifications. When you send the wrong push notification, it might lead to a HIPAA violation. It might not be intentional. Also, when you send PHI via push notification, it can cause certain HIPAA violations. 
Video Conferencing and HIPAA Compliance – Best Solutions
There are different types of top features that HIPAA-compliant telehealth apps must include. In this section, we are going to dig into some of those. Keep reading. 
Your app should have a robust infrastructure and should be compatible with all kinds of browsers. Most importantly, it should cover the communication requirements of both doctors and patients and also fulfill the needs for medical data storage, transfer, and scheduling. 

With a HIPAA compliant telehealth app, it should become easier for medical professionals to organize their appointments and also stay efficiently connected with their colleagues and set of patients. 

When it comes to the patient's side of things, the best HIPAA-compliant video chat app should be able to make it simpler for patients to consult their doctors and get all the relevant information documented, stored, and easily accessible. 
The best HIPAA-compliant video conferencing app:
The best HIPAA-compliant video conferencing app should also be able to conduct live video exchange. Most importantly, all healthcare communications should be hardwired. There should be no written exchange of information. Your video app should be develope in a way that it provides the same level of human connection that is experienced when doctors and patients meet in person. Your HIPAA video chat should effectively support a multi-peer video connection. 

Some of the best functionalities of a secure HIPAA-compliant application include echo cancellation and multi-browser support. The secure video conferencing HIPAA compliant app should enable the people involved in healthcare to easily collaborate with different specialists at multiple locations and even at the same time. This way, healthcare professionals can be more flexible and versatile in their functioning. With an efficient video application, doctors and medical experts can hold a meeting or conference from anywhere on the globe and deliver their collective opinion on any kind of diagnosis. 

And most importantly, video conferencing in medicine and healthcare lines should meet the privacy guidelines effectively. It should support end-to-end encryption, HIPAA-compliant video storage, and data exchange. While developing the app, you need to make sure that you include and implement TSL, TDL, and role-based authorization for app entry. This secures the sensitive data exchange that happens during the communication process. 
How Does a HIPAA Video Chat App Look After Including All Solutions? 
When you successfully incorporate all the top functionalities, discussed in the above section, in your app, you tend to develop an application that makes it simpler for both doctors and patients to manage their activities in a secure setup. 
Your video app should be able to offer a comprehensive suite of modern functionalities that are completely secure and generate information that can be shared safely. 
The top features would include the following: 
High-definition live video streaming 

HIPAA compatibility 

End-to-end data encryption to protect sensitive information 

Portable device compatibility 

Secure appointment scheduling 

Whiteboard and quick payments 

Safe password protection 

Protected file and screen sharing 

Compatibility with different types of browsers including Safari 11 

Multi-peer conferencing 
So, if you've been planning to develop an application for yourself, you can, perhaps, consider opting for HIPAA-compliant video software. A well-structure chat solution would include all the new-age video chat features that can enhance the ways secure healthcare communications are conducte. There are many HIPAA-compliant video conferencing software solutions available in the market. Choose one for yourself after performing some research as to which one can suit your unique set of video conferencing requirements. 
With the right software selection, you would be able to develop a top-performing HIPAA compliant application within a short span of time. 
Conclusion 
 We hope our article helped you understand the important aspects revolving around the HIPAA requirements for video conferencing and the different challenges, top functionalities, and solutions associated with it. So, what are you waiting for? Develop your HIPAA-compliant video platform today!